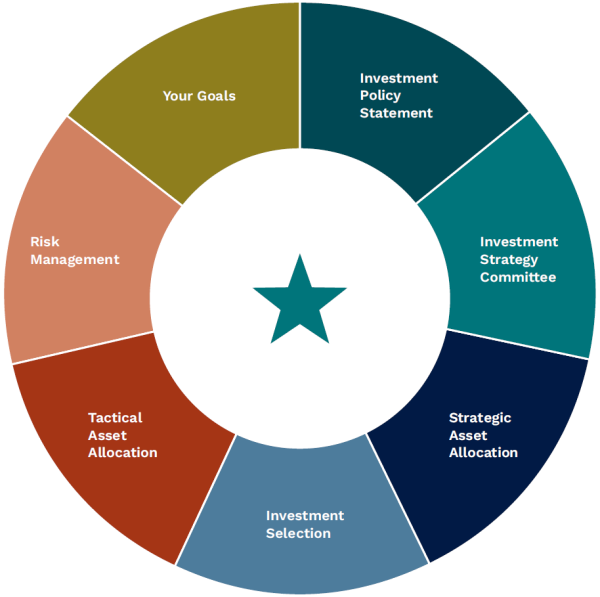 Investment Management
We combine disciplined fundamental analysis with quantitative research to build customized investment solutions that correspond to your objectives and the level of risk you are comfortable assuming. All members of our investment management team have earned the Chartered Financial Analyst® (CFA) designation.
Goals – We begin by listening to what you want to accomplish, both now and in the future – new home, education, retirement, philanthropy. We help you assess and clarify your tolerance for risk to align with your goals.
Investment Policy Statement – We create an investment policy statement that formalizes your strategy and serves as a guidepost for managing your assets. We review it regularly, adapting it to your changing needs and circumstances.
Investment Strategy Committee – We meet regularly to consider updated macroeconomic events, market cycles, valuations, returns, trends, and regulatory policies and how they affect your portfolio.
Strategic Asset Allocation – We identify a mix of assets that is consistent with your goals and income requirements, overlaid with the level of risk you are comfortable assuming.
Investment Selection – We take a top-down and bottom-up approach in selecting quality investments in line with your asset allocation.
Tactical Asset Allocation – We make tactical shifts in market segments, weightings, and asset class exposures in your portfolio so you can capitalize on market opportunities and imbalances as they arise.
Risk Management – We monitor your portfolio to ensure you are comfortable at all times with its level of risk, applying various metrics to assess potential market drawdowns.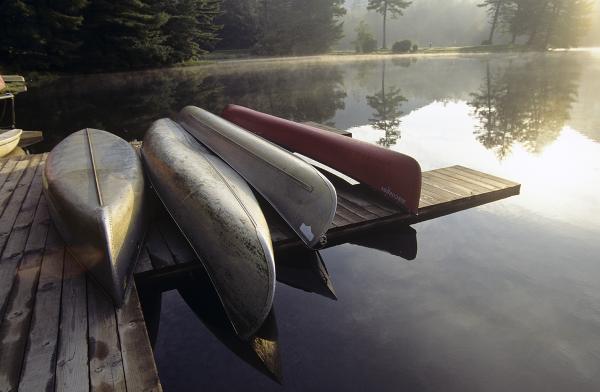 Navigate the future with us
It's our job to help you understand and be comfortable with how we manage your resources, giving you peace of mind that we're watching out for you.